GRATEFUL – HUNGRY – COMMITTED
There are many moments (and sleepless nights) in my painting and business life that I'll never forget, as I'm sure there are for you.
I'll never forget working in my parents painting business as a teen on the school holidays and saying to myself…I don't want to do this when I'm older. Not because of any disrespect but because I saw how hard it was to work, raise a family and build a business.
Petros, my Dad arrived in Australia in 1968 and worked his butt off to find his place in this new country he called home. With very little English but a serious work ethic he built a painting business from the ground up. No hand-outs, just good fashioned hard work, integrity and elbow grease. I'm sure you can relate to this type of hard work being a tradie yourself.
After high school I was fortunate enough to go to Queensland University of Technology and study Bachelor of Applied Science and Construction Management.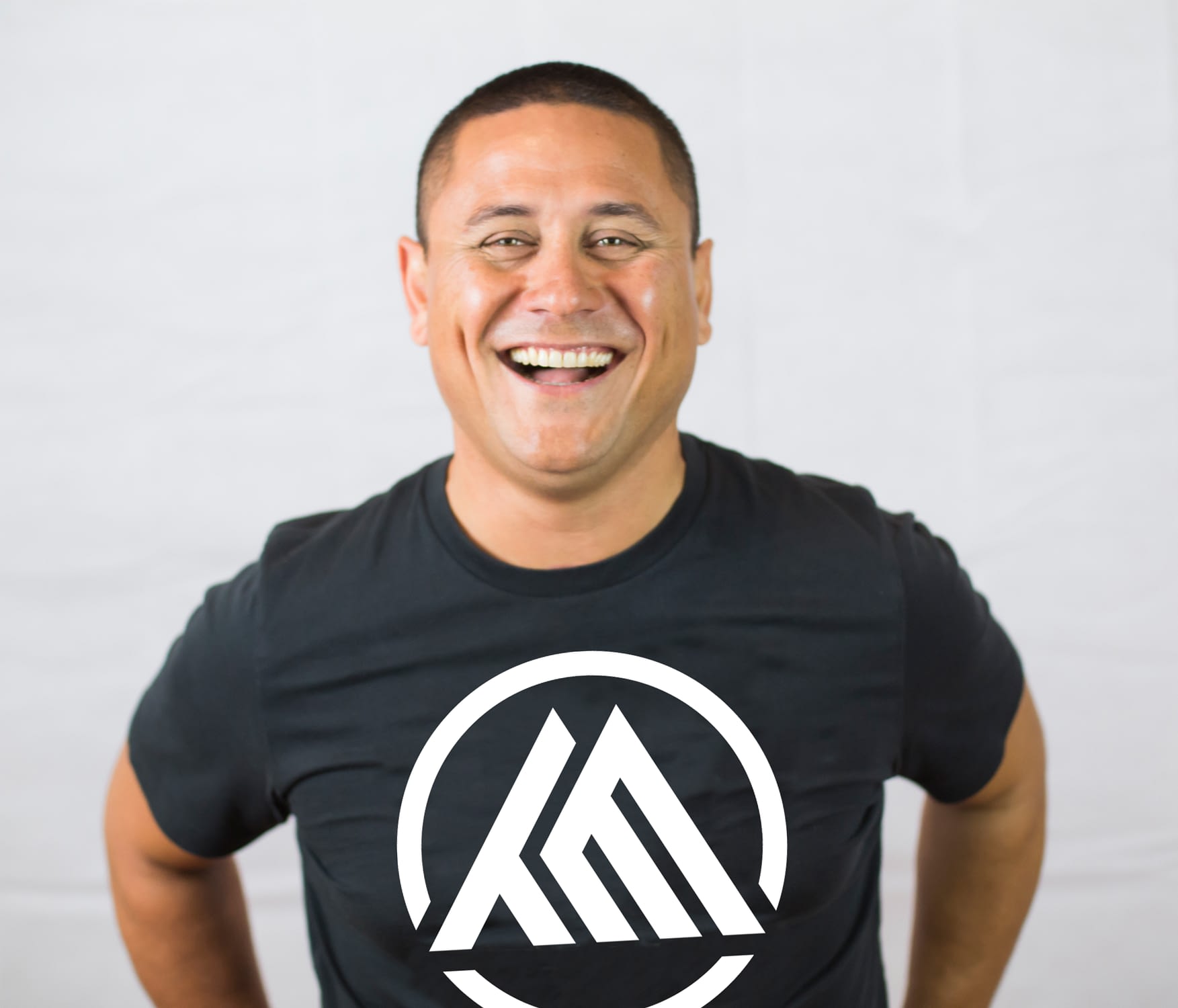 However, I feel having grown up in a family business environment I just couldn't help myself of continually wanting to go into business for myself.
I've always been fairly entrepreneurial having created various side hustle businesses from as early as 8 years old….
I think looking back, for me, it was always about choice. I have always been 'crystal clear' about the type of house I wanted, family, what schools I wanted my kids to go to, how many weeks holiday a year I wanted and the type of lifestyle we would live.
With my education and training I felt I had heaps of value to offer and wanted to be able to apply this and join the family painting business.
However Dad said No…I feel he knew how hard it would be and had seen all the time I'd spent in higher education and might have thought I was taking a step backwards.
I'm a stubborn bugger, and I wouldn't and didn't let up and with the kind words and assistance of my mother I was given the green light to join the business…
However, under one condition. If I was serious about this, I would have to start at the bottom and work on the tools until I could prove that I was committed and understood the business from the ground up. I would be forever grateful for the opportunity.
Around 2000 I registered QPaint and by 2004 was fully up and operational and ended up starting something I'd wanted to do since starting 'on the tools' in 1996. It was the year I got married and I was working 12+ hours, 6 sometimes 7 days a week. Creating processes, structures and systems that I would hope would help me grow and take the business to the next level.
I had a young family at the time and those 12-hour days were pretty tough on us and our first child Petros Jnr was born in 2006.
QPaint was doing pretty well by then and business had doubled. But of course, you as a business owner knows that what the business earns and what we as owners take home, is FAR different.
One of the absolute biggest things that I will never forget, that altered my business trajectory happened 30th May 2008 when my daughter Stella was born 3 ½ months premature. She was due in September that year….
In that moment I had a huge decision to make. Keep doing these insane 12-hour days; which meant leaving my family to deal with the roller coaster emotional journey at the Neonatal Intensive Care Unit all the while looking after the household and our 17-month-old son…
Or make the business work to honour my highest value; which is the freedom to allow myself to be with my family.
It was a 'Snap Point' where I realised I had to make a Decision to either make this business work without me … or let it die where 80% of businesses end up after 5 years.
I could have chosen in that moment to burn myself out and take my family down with me. Trust me I've had my fair share of self-destructive behaviour over the years. But that would have been the easy way out.
Thankfully, I chose a positive path and decided that there must be another way…I just had to figure it out. I could have looked at that moment as a problem, but I embraced the 'challenge' ahead and made the decision to build a business that would work and serve our family.
So, I began the next part of my business journey of learning from experts who had created and built in the 'real world' what I wanted my business to achieve. And from studying, learning and reading about successful people I realised that 'Success Leaves Clues' – So my plan was to replicate what successful people did and stop thinking I had to 'reinvent' the wheel and continue doing it the hard, long way.
I decided to do whatever it took and added Working Smarter to the Hard Work ethic passed on from my parents. Working hard got me to where I was…but Working Smarter was going to get me to where I wanted to go.
Back then there was no one in the industry that I could turn to ask and discuss business questions. Everyone was so 'standoff-ish' and protective and didn't want to share any advice or experiences with each other. Have you ever had that feeling when going into a paint shop and all the painter's 'eyeball' each other off…far-out! It was full on back in the day.
So I attended business courses, seminars got my first business coach in 2006 and started to develop myself and my business skills through meeting other successful businesses and asking them questions or joining programs.
I decided that I had 2 choices:
1 . Make all the mistakes myself and try and do it the long and hard way – which had not really work for me up until then or
2 . Pay to learn from other people's mistakes and reduce the amount of time and money it would take me…that's if I ever got there.
Because we have 2 Main Resources – Time and Money. We can either Pay with our Time to work it out or we can Pay with Money to fast track the learning and minimise the Costly Mistakes Most businesses have trying to figure it all out themselves. And I learnt early on that Time is the only resource we cannot get back – No Matter How Much Money You Have.
Do You Want to Know a Secret?
The more I invested in myself and my business development the quicker we were able to achieve our goals. Success is Found in the Follow Through.
Ultimately it comes down to this Question – Do You Feel You are Worth Achieving Your Dreams and Goals?
You want to know something funny?
I had way more 'failures' than successes along the journey.
During that time we were able to significantly grow the business without me being on the tools, doing the quotes, sending the invoices, doing accounts or being in the business – I learnt the principles of leverage, delegation and relationships that allowed me to work ON the business instead of being stuck IN the business.
This success took me over 10+ years of failing 'fast and often', and a significant amount of time and money investing in my business and self-education. And it has all been worth it!
This industry has given my family and I so much to which I am truly grateful, and I wanted to be able to give something back.
I feel the most positive impact I can make in our industry is to teach, coach and mentor other painters like yourself, how to build a business that can serve you, your family, your community and ultimately move you closer to your goals and dreams.
Give a man a job he may have security, teach a man to create his own jobs…you provide a roadmap to freedom.
This is the reason I'm doing this…You could say it's my 'Why'.
There are 2 roads you can take … You can spend the next 10+ years and a small fortune trying to figure it all out for yourself (and you probably could do it too), or you can learn from my expensive mistakes and save yourself a ton of money and years in the process.
For me Success isn't just about the Financial side of things…just as Important is our Health (physical and mental), Family, Relationships and Personal Growth.
And to wrap up this story, how could I ever forget that my family and I have that freedom of choice that I dreamt of as a kid.
I look forward to talking with you soon and showing you how you can build a business that serves you.
Be Grateful – Always Hungry – Stay Committed
Tas Moulis
Committed to Increasing the Profitability and Success of Painting Businesses